Attention! Australian Intern Pharmacist.
Are you scared of the upcoming oral exam?
I thought so.
I've written a book to help, 'Passing The Pharmacy Australia Intern Oral Exam: The easy way.' It's on Amazon. Get it here: https://www.amazon.com.au/dp/B07SYZGS6C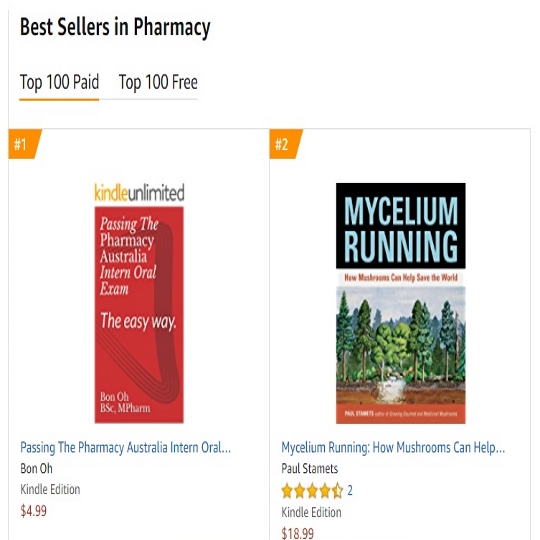 I want to say, "Once you're done reading this book, you'll no longer be scared!" But that probably won't happen. What will happen, you'll be a lot more prepared, a lot more confident and your chances of passing the oral exam will increase. And that will make you a little less scared.
Studies have shown students do NOT know or do effective studying.  Don't believe me? If you like to underline and reread your notes, you're doing two of the most INEFFECTIVE study techniques. Inside the book, you'll find scientific study techniques, proven to get you better results. These are techniques I did when I was an intern and training for the commonwealth games.
Practice exams are among the most effective study methods. But there are so little practice exams, for the oral intern exam. Luckily, once you have this book, you'll have SIXTEEN practice exams.
Are you scared, you won't be able to solve the part-4 problem? Once you have the book, you'll learn that nearly ALL the problems fall into one of three categories.
A new prescription with drug interaction.
Not appropriate.
Misdirection.
Once you can recognise the category the problem is in, you'll be able to solve it.
On sale! Half of 2019 is over. And since it's the first edition, we've made the eBook the low price of $4.99. In 2020 the price will go up.
Read it for Free! I was an intern; I know money is tight. That's why I've made it available on Kindle Unlimited. If you have Kindle Unlimited (it has a one-month free trial), you can read the whole book at no cost.
Be a little less scared. Get 'Passing The Pharmacy Australia Intern Oral Exam: The easy way.'  here: https://www.amazon.com.au/dp/B07SYZGS6C